~ Don't be afraid to ask me any questions you have even if you have completed a home purchase before!! This is my calling to help make this as easy and painless as possible! ~
If only Phil Dunphy were here with me now.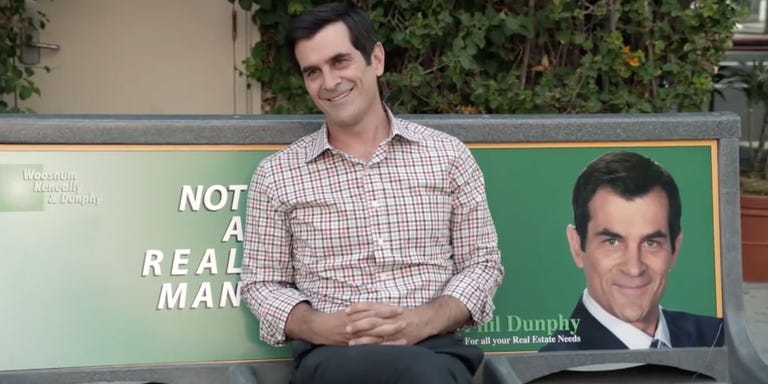 Buying a house seems straightforward enough — you look at listings, tour some houses, get a mortgage for something within your price range, sign on the dotted line, and you know, make payments for 15 to 30 years … or what feels like eternity. But, as you get closer to yanking that "For Sale" sign out of the front yard and brandishing it above your head like the victor you are, there are always a few unexpected hiccups. And terms that sound like straight-up jargon. Fear not. Here are some of the big ones to look out for as you embark on this journey. (Godspeed, friend.)
1. Don't Blindly Trust The Estimated Mortgage Payments Online.
These days, just about everyone starts their home search online, using a site like Zillow or Trulia. They're loaded with listings, photos and other helpful info, but the listings themselves shouldn't be your starting point to determine whether you can afford a house.
It can be easy to take experts' recommendations to spend 28-30 percent of your income on housing, divide that by 12 and think, that's it! That's the monthly payment I can make! Then compare it to the monthly mortgage payment estimates shown on online listings to determine what you can buy, but … those estimates are often wrong. That's because the data often assumes a down payment of at least 20 percent — which many homeowners don't do — and a set interest rate, which you may not get. Oh, and it may not factor in the cost of property taxes and insurance, which you'll also have to cover.
Depending on your credit score, the current state of the economy, and a host of other factors, that final monthly payment can vary widely, so be prepared that what seems like it's within your budget may not actually be in budget.
To get a better sense of what your monthly payments will look like, try a mortgage calculator that lets you set the down payment, loan terms, and factors in things like property taxes and Homeowner's Association fees (if the house you want to buy has those), like this one from MortgageCalculator.org.
And, once you have a figure you feel comfortable with and apply for a loan, you'll get a sense of what the bank feels comfortable actually lending you. Just note that you may get pre-approved for more money than you had budgeted for — and that that doesn't mean you can (or have) to go HAM, spending every penny of it.
2. You Need To Save Up For More Than A Down Payment.
By now, you've probably heard that most experts recommend saving up 20 percent of the cost of the home you want to buy for a down payment. And that most lenders will require at least 3 percent, unless you qualify for a zero-down payment loan through Veterans Affairs or the Department of Agriculture. But, even if you've used a mortgage calculator to figure out what you can afford and have dutifully set that down payment aside, know that you'll need more money to lock down that home.
Not just for movers. Or homeowner's insurance. There's the inspection, which will set you back a couple hundred, and the closing costs, which typically set you back another couple thousand. You can get a rough idea of what to expect —factoring in where you plan on buying, the cost of the home, and more — using this Closing Cost Calculator.
3. Your Monthly Payment Includes More Than Just Your Mortgage.
Say whaaaat?! That check you'll be making to your lender often includes your property taxes, too. After all, until you pay off your debts like a good Lannister, the mortgage company technically owns your house, and they don't want to jeopardize their investment because you forgot to pay the taxman. So they take care of it, and put your monthly tax payments into an escrow account. (Side note: OMG, ARE YOUR EYES GLAZING OVER YET?! STAY WITH ME! PLEASE!) When your taxes are due to the county, the lender takes the money out of escrow and pays it.