<img height="1″ width="1″ style="display:none" src="https://www.facebook.com/tr?id=843499249100411&ev=PageView&noscript=1″>
This Photo Shows a Shower in Kitchen in San Francisco
From @Brockkeeling
<img src="http://b.scorecardresearch.com/p?c1=2&c2=20056848&cv=2.0&cj=1″><img alt="" height="1″ src="https://d5nxst8fruw4z.cloudfront.net/atrk.gif?account=MWswl1agWBr152″ style="display:none" width="1″> <img height="1″ width="1″ style="display:none" src="https://www.facebook.com/tr?id=843499249100411&ev=PageView&noscript=1″>
San Francisco holds the honor of being the most expensive city in the U.S. to rent a one-bedroom apartment with the cost at almost $3,600 per month, according to Time.
An apartment listing in the city perfectly illustrates the absurd lengths property owners are going to in order to squeeze as much money as they can out of their holdings – and the tiny amount of space renters are finding available for vast sums of money.
The picture, of a tiny apartment with a full shower and toilet in its kitchen, was one of four posted on the rental site Nextdoor, enticing renters to live in a "newly renovated tiny studio apartment" with "easy parking" and "quiet" available for $2,000 per month. The listing doesn't mention the unit's size, but Sfist, who first posted it, believes it's around 200 square feet – and was likely converted from a large storage closet.
Since access to Nextdoor is limited by neighborhood, it was difficult for media outlets to confirm the veracity of the photo but Reddit users on a thread about the kitchen/bathroom combo narrowed its location down to the intersection of Laurel and Pacific in the Presidio Heights neighborhood.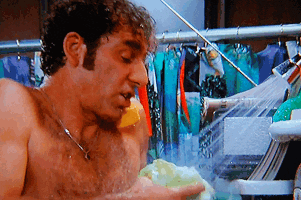 Needless to say, the arrangement is not sanitary. "Fecal plumes could be a problem," as Elizabeth Lopatto, science editor at The Verge, put it to Curbed SF. It's also a violation of San Francisco's building codes.
Shockingly (or not), the San Francisco toilet-in-kitchen is not unique. There's at least one Sydney, Australia, studio features a toilet just inches away from the kitchen sink. There are a number of small New York City apartments with a bathtub in the kitchen, a leftover from an era where tenement owners didn't want to install two sets of hot water pipes.
HUffington Post
But it's not just pricey coastal enclaves that face skyrocketing rents as real estate website Curbed described it as a cycle that's playing out across the country. As noted on rental apartment site Street Easy, a kitchen in bathroom combo one year ago in the trendy New York City East Village neighborhood was listed for $1,900 per month.
Street Easy
It noted how the scarcity of homes drives up housing prices, which forces people to rent, which drives up rental prices, too. Rent is now the highest-rising expense in almost every major U.S. city, according to CNBC.
It starts with a near standstill on the construction of new starter homes, caused by what developers see as an avalanche of new regulations, requirements, fees, building codes and permits.
"[T]he last decade has seen nine million Americans become new renters, the largest 10-year gain in history, pushing the percentage of households that rent from 31 to 37 percent, the highest level since the Johnson administration. That's all happening at the same time the country is losing roughly 125,000 affordable rental units a year," according to Curbed.
Beyond that, those who already own homes are finding it harder and harder to move up in the market. "The number of starter homes on the market dropped by 44 percent," according to CNBC.
Mayors around the country are trying to find solutions to the affordable housing crunch, including tax credits for redevelopment, new policies to ensure more low-and mixed-income housing, and easing regulations, as Curbed reports.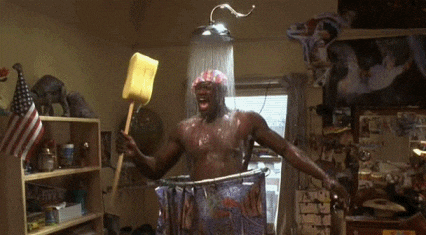 But the crisis is getting virtually no attention at the federal level. In fact, the Trump administration's budget draft slashes funding for Housing and Urban Development (HUD), home ownership programs, and neighborhood development.
Lastly, there's been no word on whether the "apartment" with the kitchen/bathroom combo in San Francisco was rented or other apartments with similar layouts in other parts of the country. .